Government is working towards achieving its Sustainable Development Goal (SDG) 6 by ensuring that Fijians have access to clean water and sanitation.
This follows the commissioning of three borehole projects in the Northern Division yesterday by the Minister for Lands and Mineral Resources Honourable Ashneel Sudhakar.
The beneficiaries of the projects are residents of Dreka Settlement in Cakaudrove, civil servants at the Lekutu Government Station in Bua and Nakanacagi villagers in Macuata.
Fijians in these communities all had a reason to celebrate as their water woes were now a thing of the past.
Minister Sudhakar while speaking at Nakanacagi village stressed the importance of the wise utilisation of water resources that has been made available to them.
He said they were honouring their commitment to the United Nations through the SDG's as well as the right of every Fijian to quality, safe and clean drinking water under the Constitution.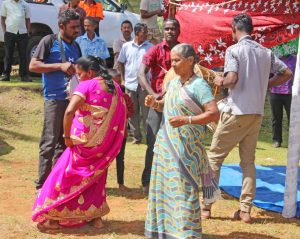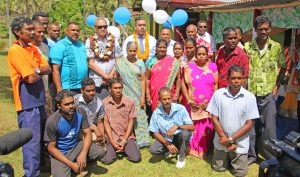 "The Government cares about you and we have been tasked to build this, not only for this village but for other communities where there is no water," he said.
Minister Sudhakar added that the Government has done their part in providing a reliable system which would supply water to them but the onus was on them to utilise this resource wisely.
He pleaded with residents not to leave taps running and to save water whenever they can, because like other resources water from their borehole might one day run out, leaving them with water issues.
An ecstatic 71 year old Santa Wati of Dreka settlement said for the 55 years she has been living there, this was an incentive that brought her so much joy.
"Prior to the borehole which now supplies our water, we relied on a well and a lake. I have to walk for quite a distance to get to the well but now I get to access water in my home," Mrs Wati said.
"Water is a necessity and I am grateful to the Government for ensuring that we too have access to clean and safe drinking water."
These three boreholes will directly benefit 342 people.