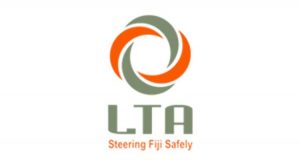 Bus companies cautioned for failing to provide bus service through the Viseisei Village route in line with their Road Route Licence permit.
The Land Transport Authority (LTA) have dealt with the bus operators servicing the Viseisei Village route this week following the complaints received from the people of Viseisei on disruption to bus services in the area.
Based on LTA findings, caution letters have been sent to the bus operators who failed to operate through the Viseisei Village route as stipulated in their Road Route Licence (RRL) permit.
They were cautioned to adhere to their approved RRL schedule(s) and conditions of the said route.
Should there be further breaches to the RRL permit conditions, the Authority will take further necessary actions in line with the policy and regulations.
The bus operators were issued with RRL permits to provide an important public service.Reliable and efficient delivery of bus services should be paramount at all times from the bus operators.
LTA also wishes to remind the general public to contact LTA via email help@lta.com.fj for any complaint.
Remember give your full contact details that is your name, mobile number, and address with your complaint which is very important to the Authority in order for us to assist you.