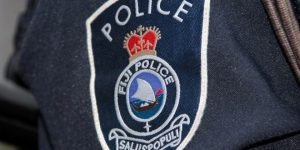 The 25-year-old man arrested near Ba for allegedly stabbing a Police Officer causing his death in Lautoka last night is still in police custody.
The 24-year-old Police Officer from the Lautoka Police Station died at the Lautoka Hospital before 2 am this morning.
Police say the officer was deployed with a team of investigators to attend to a separate case in Buabua when another report was received regarding the suspect who was allegedly seen on top of the roof of a building in town.
The officer managed to apprehend the suspect near Churchill Park but the man allegedly took out a kitchen knife and stabbed the officer several times.
Police say the officer had joined the Police Force last year.
Investigations continue.