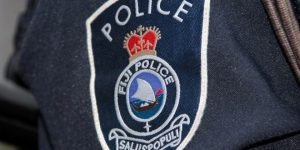 A woman and her partner charged with the alleged murder of a 2-year-old girl will be produced in the Nasinu Magistrates Court today.
Police say the victim was allegedly found lying unconscious in their Nakasi home last Tuesday by her 20-year-old mother who is the first accused.
The 2-year-old girl was rushed to the Valelevu Health Center where she was pronounced dead on arrival.
Police say a post mortem examination was conducted where it was revealed that the girl had sustained serious injuries resulting in her death.
They say that upon further enquiry, investigators discovered the girl's mother and her partner had allegedly been fighting on the night the child was found unconscious.
The girl was allegedly caught in the middle of the dispute and was assaulted.