Radisson Blu Resort, Fiji Denarau Island celebrated Responsible Business month in June with guests and surrounding community in line with Radisson Hotel Group's (RHG) global Responsible Business programme – think people, think community and think planet.
"We have established a strong presence in our community for Responsible Business from early foundations in 2012 with our 'Adopt A School' program and will continue the focus in ensuring a brighter future for our children," said Charles Homsy, General Manager.
During the month of June, the resort distributed donations from guests to Vaturu Primary School and Tau Primary School including school supplies, library books, sports equipment and learning tools that included a projector and 10 computers. Since its inception in 2012, the program has helped over 30 local schools, both on the mainland and outer islands, and encouraging sustainable business practice within Fiji, donating over $400,000 worth of assistance, installing more than 650 computers, setting up over 30 libraries and distributing over 80,000 library books to local schools throughout the community.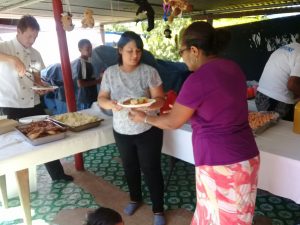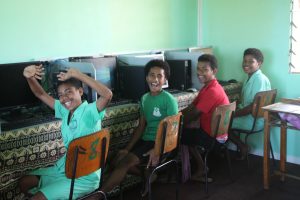 Thinking community, the resort staff introduced initiatives over the month of June including a blood drive for the Lautoka Hospital, food drive for the Loloma Home and a clean-up campaign of neighboring communities with the Nadi Town Council.
"We led a focus group with all of our departments and aimed to address basic needs of Food, Shelter and Health this month – these initiatives are all contributions made by our team members," said Waseroma Baleidrokadroka, HR Manager. "As a responsible business, our own people was also a focus, we organized a Health Check, afternoon walks and activities for our staff."
Radisson Blu Resort Fiji has held a Silver EarthCheck certification since early 2016, adding to the resort's focus on the environment are planned initiatives to further reduce energy consumption and waste including best practices. Initiatives include the use of paper straws, seeking alternatives for plastics in rooms and meetings and minimizing food wastage.
"RHG has the overall aim of building a better future for local destinations and communities, and a better planet for all, our responsible business initiatives dovetail on this valuable vision," said Charles Homsy, General Manager. "Our Responsible Business team have done a fantastic job in recognizing Responsible Business month and we warmly thank them for their efforts."