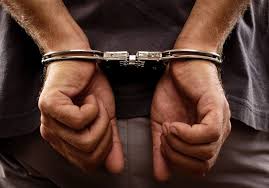 Four more arrests have been made by Police as they continue their crackdown on drug related crimes around the country.
Police arrested a 47-year-old businessman of Jet Set Car Wash in Martintar, Nadi last night when a raid was conducted at the property. The officers confiscated 5 plastic bags containing a white substance with a weight of 28.6 grams, 12 sealed plastic bags of dried leaves believed to be marijuana, 4 scales and other drugs sniffing apparatus with cash in Fijian and foreign currency.
The suspect is in custody awaiting drugs analysis report.
A 28-year-old man was also arrested in Visako Circle, Nadera by Police following information received that the suspect had drugs in his possession. He was found with 1 sachet of dried leaves suspected to be marijuana.
A 38-year-old man of Sigatoka and a 48-year-old farmer of Vunato Settlement were also found with sachets of substances believed to be marijuana and methamphetamine.
They were arrested during a stop and search by Police.
This arrest comes days after three people were also arrested during a stop and search after being found with substances believed to marijuana in Beverly Hills in Nadi.
In recent weeks, there have been more than 10 drug related arrests made by Police across the country. These were in Martintar in Nadi, Brown Lane in Nausori, Tomuka and Shirley Park in Lautoka and even on Koro Island.
Most of the substances found by Police were believed to be marijuana and methamphetamine.
There was even was a 17-year-old student who was found with marijuana in Vatuwaqa last Monday. He has been charged and produced in court.
A 22‑year‑old man of Sinuvaca village in Koro Island was also arrested for allegedly cultivating plants believed to be marijuana