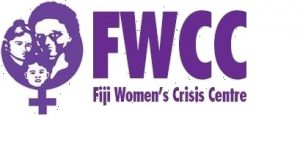 The Fiji Women's Crisis Centre strongly condemns recent comments, as reported in the media, made by the Minister for Industry, Trade, Tourism, Local Government, Housing and Community Development Premila Kumar while speaking to participants of the Fiji Institute of Accountants Women in Leadership inaugural event.
Minister Kumar's comments that women should work harder and stop accusing men for their lack of achievements is highly inappropriate and depicts a clear lack of understanding of problems faced by thousands of women in our community.
Challenging women to work harder will not resolve the issue of women's development as, in reality, most women work extremely hard to please everyone – at home, outside, community, workplace.
The main hindrance to women's growth at every level of society is the patriarchal structures we live in that promote gender inequality and discrimination. Women and girls need to be given equal opportunities, the right to make choices about their lives and to live lives without violence and torture. And to be respected for their tremendous contribution to our society.
It is really sad to hear comments of this nature during the week of International Women's Day when we should be celebrating the advancement and achievement of women and encouraging more dialogue in favor of gender equality.
Such comments are tantamount to hate speech and leaders in our society need to become more gender sensitized so that their words do not contribute to the further suffering of women and actually encourage violence.
We also wish to correct Minister Kumar on her comment about women NGOs not speaking out for a woman parliamentarian. Feminist NGOs have always spoken out against any violation of women's rights regardless of their status or position in society. As is in this case, no woman should be judged or held responsible for a man's actions. This just does not apply to women parliamentarians but to all women.
While we respect that in Minister Kumar's case, her inspiration has been a man, this does not apply to all women in our society. Statistics show that 64% of women (almost 2 in 3) experience physical and/or sexual violence or both by a husband or an intimate partner. While some of us privileged women might not have encountered discrimination (or chose not to recognise it) there is a solid glass ceiling that many women encounter. And in our churches "the purple glass ceiling".
It is important for leaders especially those in the august house to make informed comments and make them responsibly.
I strongly recommend that all our MPs and other leaders both men and women undergo gender sensitivity and human rights awareness programs.