The FIJI Water Foundation (FWF), one of the largest philanthropic organizations in Fiji, is pleased to announce that its annual Community Grants application process is now live, building on a longstanding commitment to invest in and collaborate with the communities where its employees live, work, and raise families. Since 2008, the FWF has awarded over FJD $6M in Community Grants to nonprofit organizations throughout Fiji.
Designed to drive increased engagement with local nonprofit organizations, the Community Grants program directly supports game-changing initiatives focused on improving access to health care, education, and community development. To be considered for a grant, applicants must operate within one of the four following categories:
Water, Sanitation and Hygiene, such as installing a borehole in a village or improving existing washroom facilities at a rural school.
Environmental Sustainability, such as reforestation efforts in fragile ecosystems.
Health and Wellness, such as purchasing medical equipment for rural health care programs.
Community Development, such as women's empowerment programs or leadership development opportunities.
Giving back is at the heart of FWF's partner-driven approach to philanthropy in Fiji. The FWF is proud to partner with local organizations and thanks them for the work they do. For additional information and to submit an application, please visit www.fijiwaterfoundation.org or email grants@fijiwater.com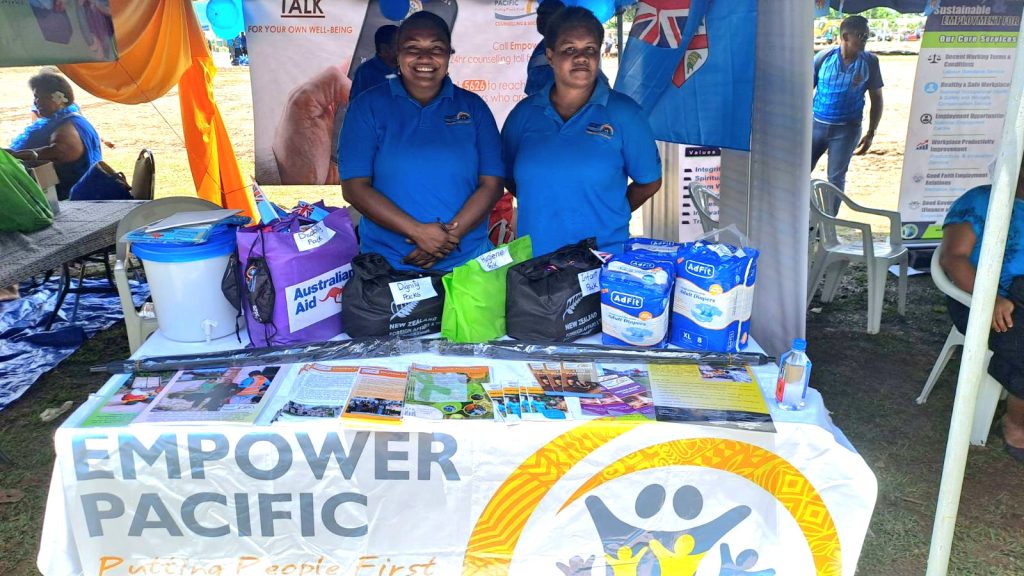 BY