The Fiji National University (FNU) encourages student and staff participation at various community, national and international platforms to further enhance student experience and staff capacity building.
The University's College of Agriculture, Fisheries and Forestry (CAFF) staff and students were recently part of the four-day International Union of Forest Research Organizations (IUFRO) Division 5 Conference in Australia to discuss knowledge-sharing, insights, and best practices related to forest products within the forestry industry.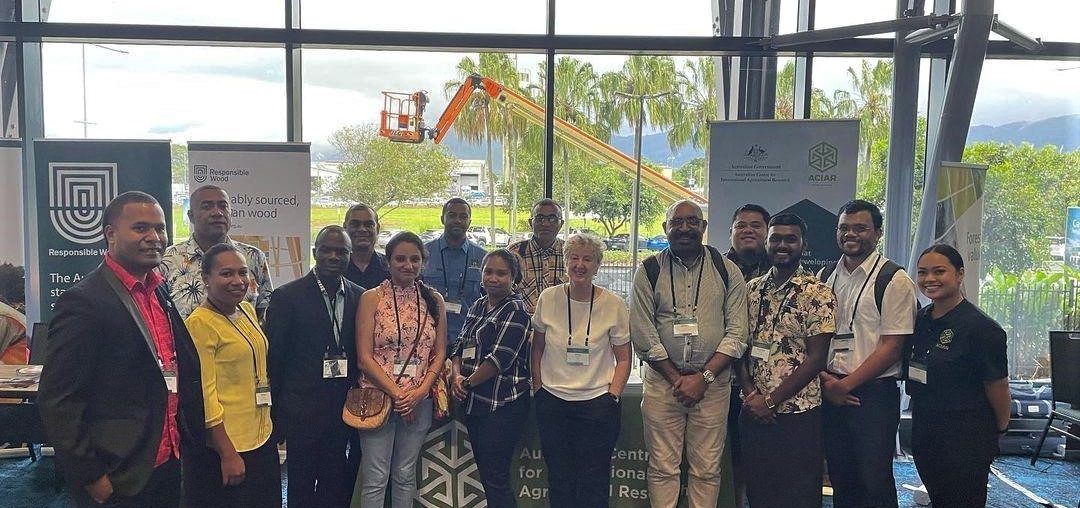 Acting Dean CAFF Dr Kaliova Ravuiwasa said the College's attendance to the conference in Cairns, was a testament of the great partnership that CAFF has built with the Australian Centre for International Agricultural Research (ACIAR). The FNU team consisted of the College's Acting Dean, Dr Kaliova Ravuiwasa, CAFF Assistant Professor in Forestry, Dr Shipra Shah, Assistant Professor in Agricultural Extension, Dr William Kerua, Assistant Professor in Agribusiness, Dr Salesh Kumar, Assistant Instructor in Forestry, Joshua Young, and Acting Head of Forestry Department, Matthew Saukuru. The trip was sponsored by ACIAR.
BY: Shaniyah Khan.